Machining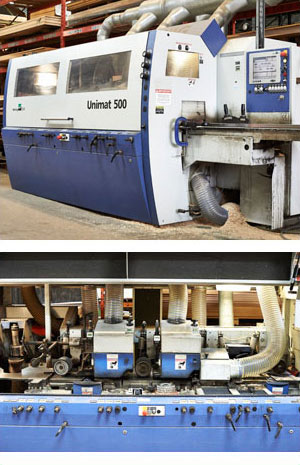 At Johnsons Timber Supplies we operate a Sawmill with over seven different machines in operation. We can machine a range of different products tailored to your specifications.
Please note all machining involves lead-time, and may involve minimum quantities and set up-charges. Please enquire for details.
Our services include:
Sheet Cutting
Moulding
Re-Sawing
Rebating & Grooving
Examples of products we often machine are:
Oak Skirting & Architrave
Hardwoods
Claddings
Sheet Cutting
Door Frames
Bespoke Firing Strips
Diminishing Strips
Softwood Skirting & Architrave
Bespoke MDF Window Board
Bespoke Moulds.
Non-standard sized timbers. Both Sawn & PSE.
So come to johnsons timber if your in the Birmingham, Solihull & West Midlands for your machining/timber needs​
*We only machine timber purchased from our yard and specified at time of order.