Walksure Anti-Slip Decking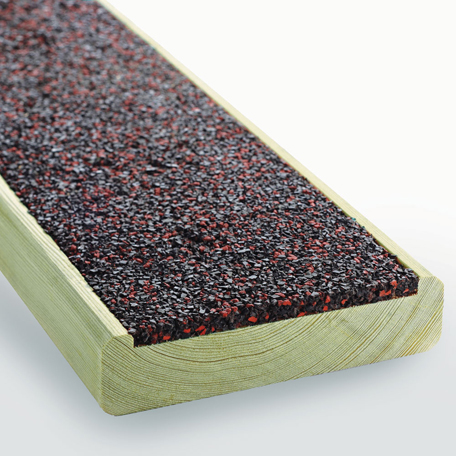 Size: 32x125mm (28x119mm)
Lengths: 3.0-4.8m subject to availability.
Pressure treated to protect against rot & decay.
Colour: Charcoal Red
METSA Wood's Walksure Deck Board combines EPDM rubber and pressure treated softwood deck board to create a slip resistant deck board suitable for use in public areas, schools and commercial areas.
​*Supplied to order. Lead time approximately 3 working days.